Improving Your Information Management System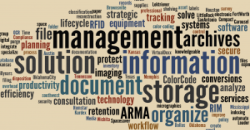 Where do you start when you need to create and/or improve your current records management system? Southwest Solutions Group has a standardized improvement model that provides your team with a consistent road map to develop or upgrade your records management system. The Define, Measure, Analyze, Improve, and Control (DMAIC) model is a structured rigorous approach to process improvement where each phase is logically linked to the previous phase as well as the next phase.
Read the rest of this entry »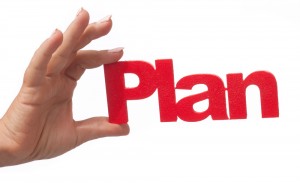 Innovation tracking and management technologies can make a huge difference in your bottom line whether it is for inventory, assets or records and information. The key to a successful implementation is identifying and improving the related business processes.  Attaching a barcode or RFID tag to an item or putting document through a scanner is only a small part of the solution.  Solution providers should be able to perform a survey and analysis of your existing system to first identify the root of deficiencies and provide a full life cycle overview.  Process improvement in partnership with innovative technologies is the key to your return on investment and bottom line improvements. It is also important to identify which technology is best for your business function.  Asset Management, Inventory, Digital Document and Archive Management are key business units that can benefit from a single and/or a combination of technologies and many systems can be expanded to include multiple departments or enterprise-wide. Technology can be a powerful tool when implemented to enhance your overall business function and work flow.
Click here to learn more about our Total Solution Integration & Implementation Services